ViralStat - Social Video Analytics Platform | Video Intelligence
Unified solution for Brands, Media agencies and MCNs to measure social videos and channels cross-platform success, discover trending content and Influencers
ViralStat lets you track, compare, and analyze any social video or profile on Facebook, Instagram, or YouTube.
Let's kick this off by talking about ViralStat's Smart Folders.
Smart Folders are a unique and effective way to stay on top of content.
By creating specific folders, you can track and compare individual profiles and brands. (For example, curious to see how influencers in your space are performing? Add them to a folder and find out!)
All content can be sorted, added, and removed as you desire.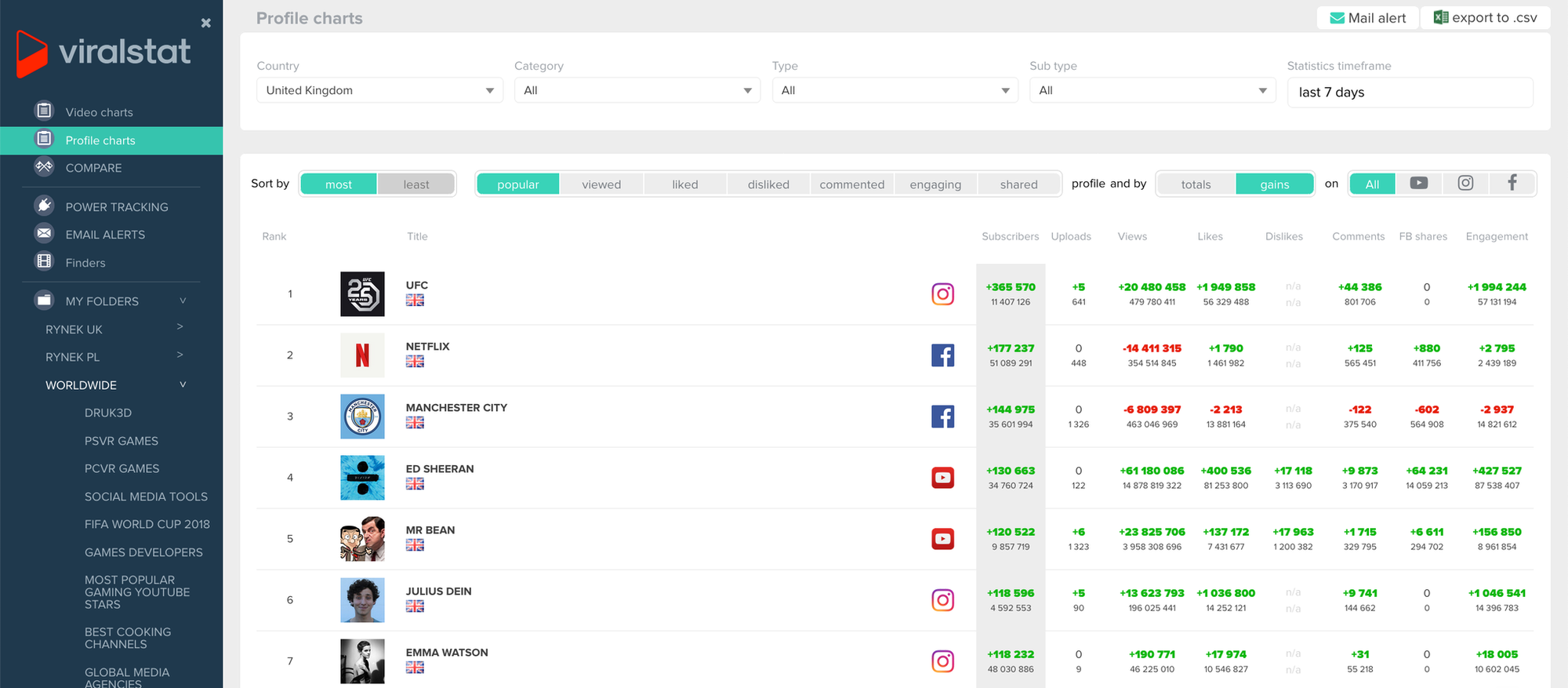 Discovering new trends in video has never been easier.
ViralStat allows you to track and monitor your — or your competitor's — video campaigns so you can find new video trends and profiles to follow and research.
Updated daily, ViralStat's database of millions of social videos and profiles will give you the most valuable and transparent data. (Want updates more frequently? Turn on the Power Tracking option and see updates every three hours!)
You'll have daily or cumulative insights on views, likes, dislikes, comments, other engagement metrics for videos or profiles. (You can also compare metrics to previous dates to see growth.)
And showing off your detailed video or profile statistics is as simple as clicking the 'Share Statistics' button and sending the link to a team member or client. (Anyone can view a landing page.)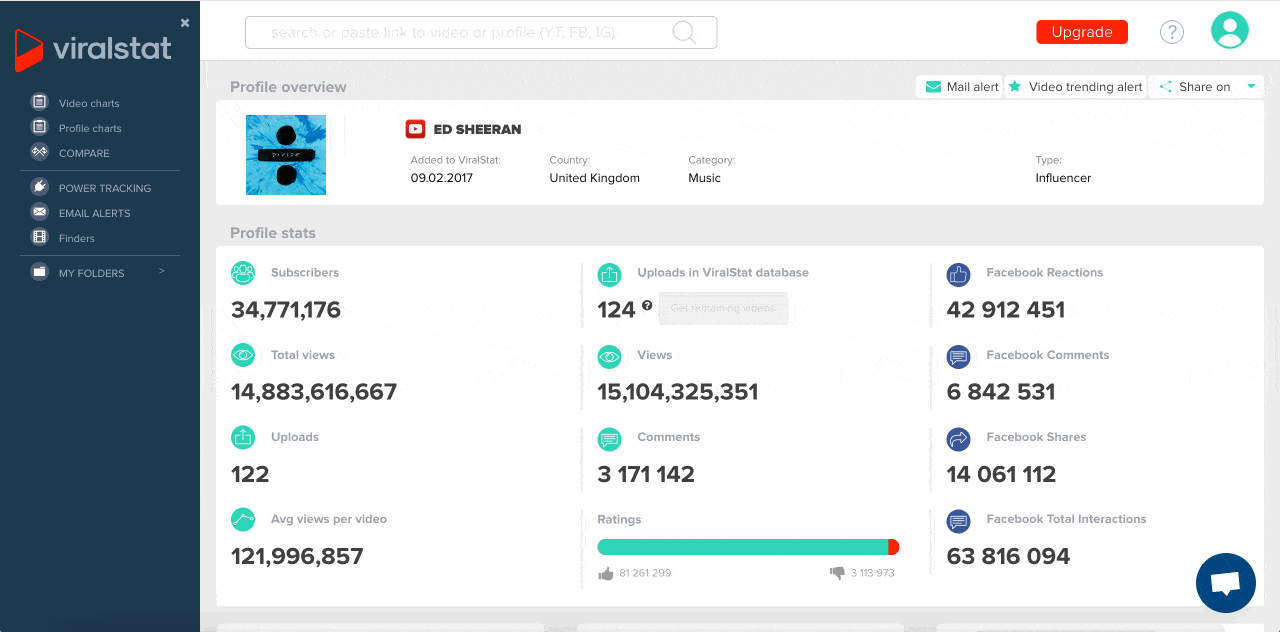 Agencies, brands, and influencers are using ViralStat to analyze video data and build stronger campaigns.
And we're bringing you a special AppSumo ViralStat Plan that includes:
Full statistics data and data time-frame
5 guests for folder access
Even though it may be hard to believe, you can get lifetime access to this plan for just $49.
Need more? You can stack this deal up to 3 times to increase features!
It's true. But only for a limited time.
Boost your social video performance now!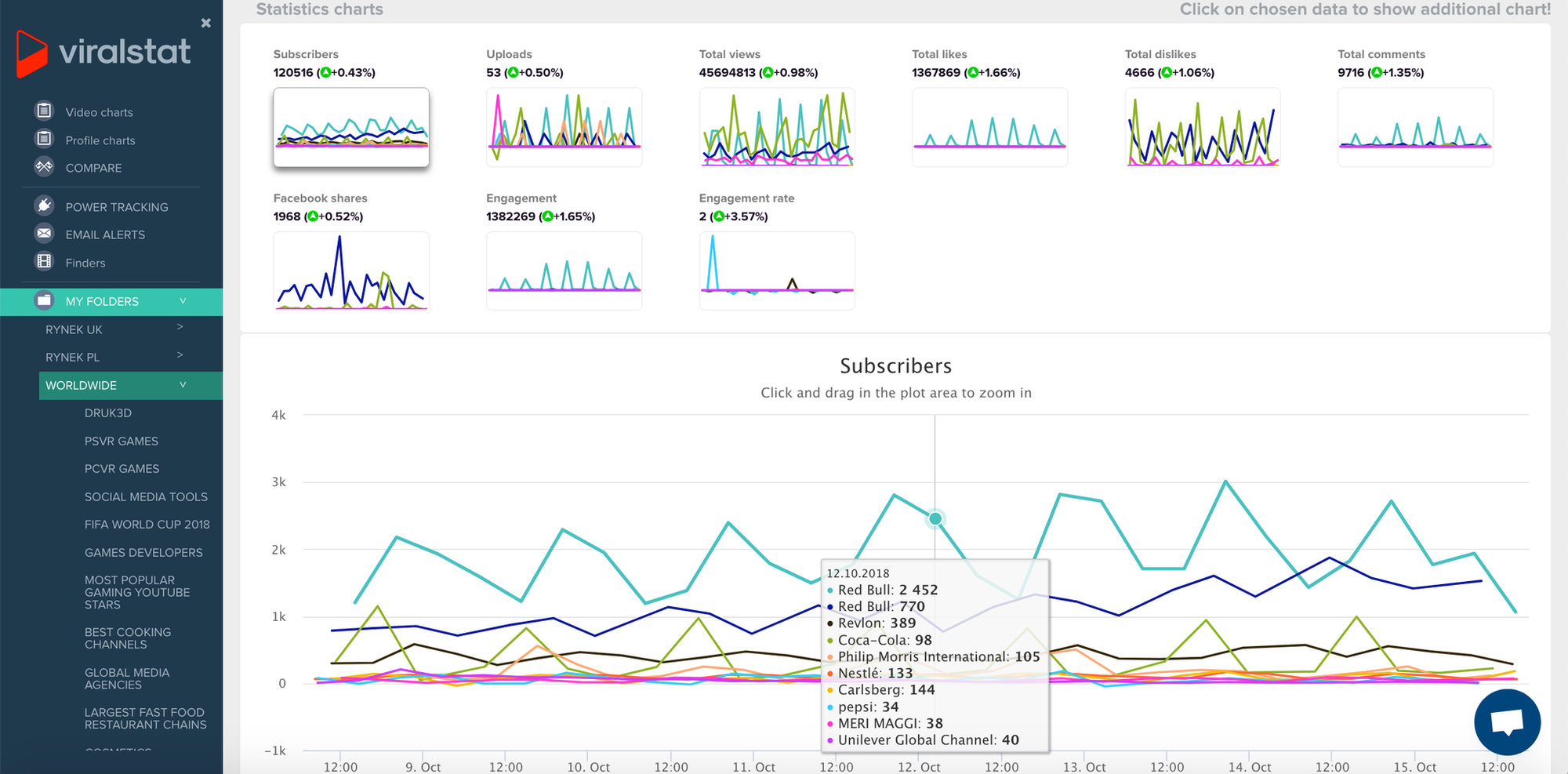 While there are tools that monitor social pages, none of them give you the in-depth growth analysis on video...but ViralStat does.
And, none of them will monitor competitor videos...but ViralStat will.
Only ViralStat creates daily charts of most popular videos and profiles — from any country and times frame—and allows you to sort them by views, subs, comments or even engagement.
You can also make sure you never miss anything important by setting up email alerts/reports for every event.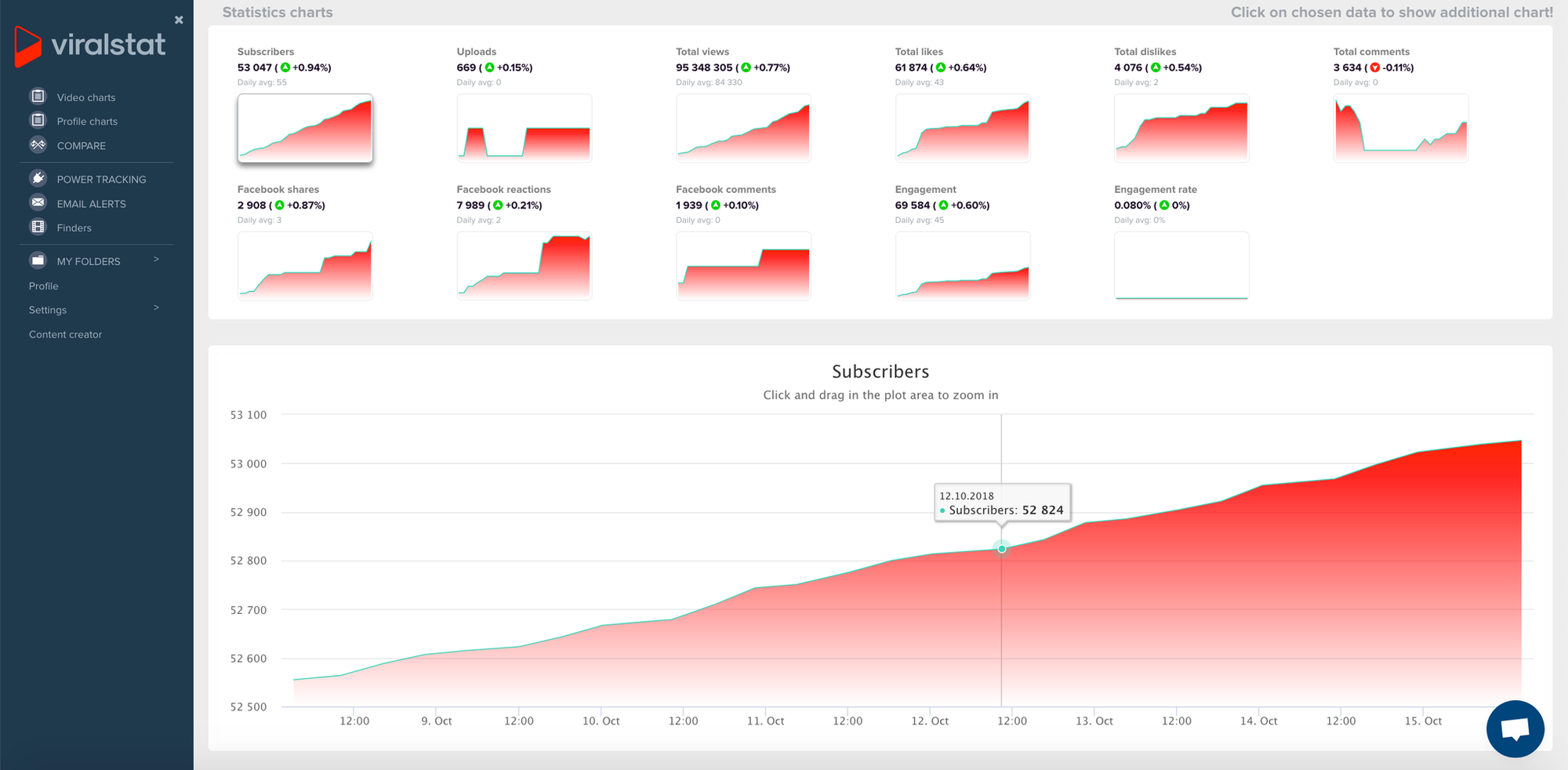 It's 2018. Video is a staple in everyone's social media marketing.
But how are you ever going to beat the competition if you don't have data to improve your strategy?
Oh, that's right. There's ViralStat.
Start analyzing video and profile data now!
P.S. ViralStat also has some awesome features that will be coming soon:
YouTube keyword/tags analyzer and suggester
YouTube video rank checker
Instagram profile's audience analysis
Instagram TV (IGTV) analytics
And more!
I love it 🎶
Market
Homepage
Status
SELLING
TLDR
Track and compare analytics for videos and profiles
Discover and monitor trending video content
Develop better content strategies with transparent data
Best for: Social Media Marketers, Brand Influencers, and Agencies
Related deals