Vidpulse: Video analytics and content recommendations
Advanced video analytics and content recommendations that help digital publishers and content creators uncover viewing habits and recirculate traffic.
Vidpulse is an advanced video analytics tool that shows viewing habits and keeps viewers watching with content recommendations.
Vidpulse helps you understand your audience by giving you comprehensive and actionable analytics.
Now, you can detect trending topics in real-time. (Have a video that's getting a lot of traction? Promote it while the iron is hot!)
With Vidpulse, you'll be able to monitor how visitors are interacting with your videos — see things like plays, play rate, and completion rate. You'll also get alerts for broken videos so that you can remove or switch them out.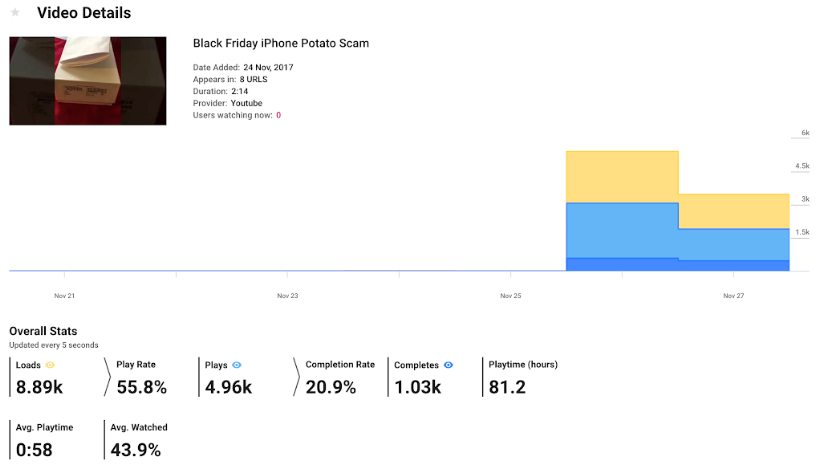 And even though you are seeing things as they're happening, you'll also have access to historical data to see how your videos are performing over time.
It doesn't matter what player or platform (Youtube, Facebook, Dailymotion, etc.) you use, Vidpulse will bring you the insights you need.

You might think that when your videos end, the engagement train comes to a stop.
But not with Vidpulse.
Vidpulse intelligently integrates content recommendations via endscreens so you can introduce users to content and recirculate traffic.
These seamless recommendations help you deliver a smooth and enjoyable user experience.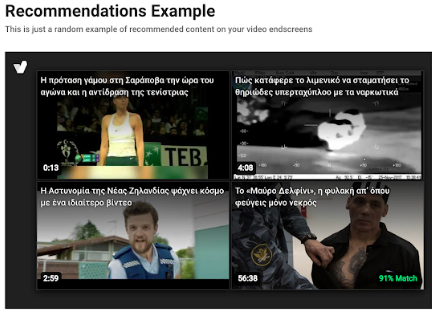 Video publishers, marketers, website managers, and content lovers worldwide are using the Vidpulse Pro Plan to increase user retention and engagement.
The Pro Plan includes:
1M video loads per month (any time a user lands on a page and the video is ready to be played)
YouTube, Facebook, Twitter, and Vimeo supported
Recommendation endscreens
Endscreen recommendation management
Normally, to use the Pro Plan, you'd have to pay $2,988 a year.
However, Sumo-lings can get lifetime access for just $49!
I can see you shaking your head saying, "there's no way."
Yes, it took us a while to believe it, too. But this is not a drill.
See real-time video analytics now!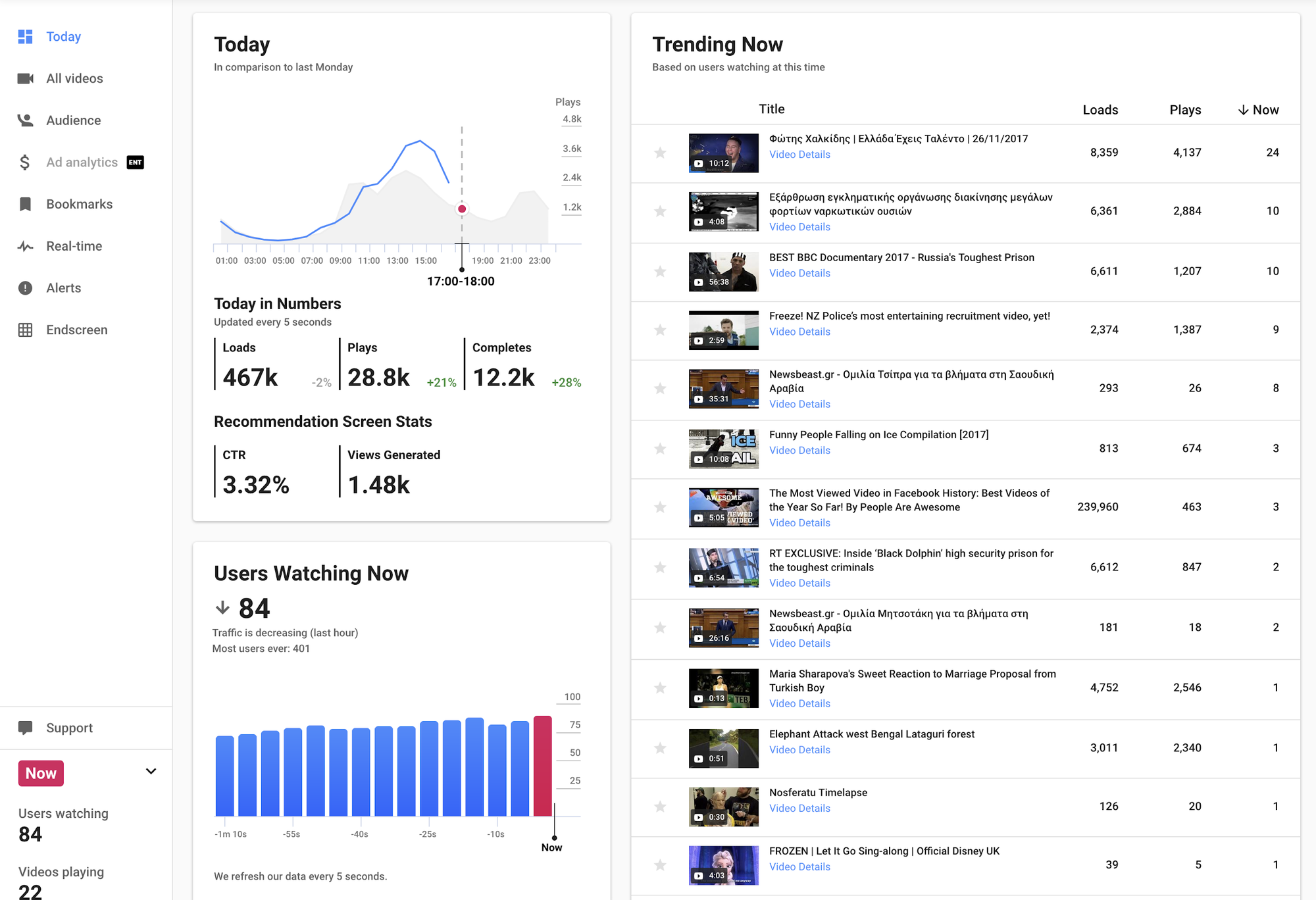 Let's compare Vidpulse to the competition, shall we?
Oh, wait. We can't because Vidpulse is the only tool capable of tracking any video on a publisher's website with a single script in the header.
Your only other option is writing custom code and sending it to your data warehouse (and we know you are a busy Sumo-ling with more important things to do).
There's also no other tool that generates endscreen recommendations and allows you to direct viewers to specific videos or pages of your choice. (You are da captain now!)
And if you were one of the lucky Sumo-lings that grabbed our vooPlayer deal, get excited! Vidpulse has created an integration for vooPlayer. Check it out here:
As someone who embeds third-party videos on your site, you need to know how those videos are performing to keep people engaged.
And that's exactly what Vidpulse is doing with real-time analytics and endscreen recommendations.
Stop playing the guessing game, and find out how your videos are performing now!
Get lifetime access for just $49!
P.S. You can now delete websites from your account! For now, it will be done through Vidpulse's support team. And in the future, it will be built into the interface!
I love it 🎶
Market
Homepage
Status
SELLING
TLDR
Receive real-time analytics on embedded videos as well as historical data
Display content recommendations via endscreens
Monitor how visitors are interacting with your videos
Detect trending topics and capitalize on the moment
Related deals