RankWatch | Discover actionable data that will help you improve SEO ranking
Discover actionable data that will help you improve SEO ranking
RankWatch lets you manage campaigns and analyze movements through a data-packed dashboard.
With RankWatch, staying on top of your SEO rankings is as simple as looking at a dashboard.
Inside of this magical dashboard, you'll have 6 key elements:
Rank Tracking — See your current rank, highest rank, local/city rank, and Initial rank along with search volumes in top 100 serps for all your keywords. You'll be able to track your site rankings on 177 search engines including Google, Yahoo, Bing and more.
Website Analysis — Audit and evaluate your site with RankWatch to get a comprehensive in-depth analysis of what you're doing right and wrong (like not having a site that is mobile friendly).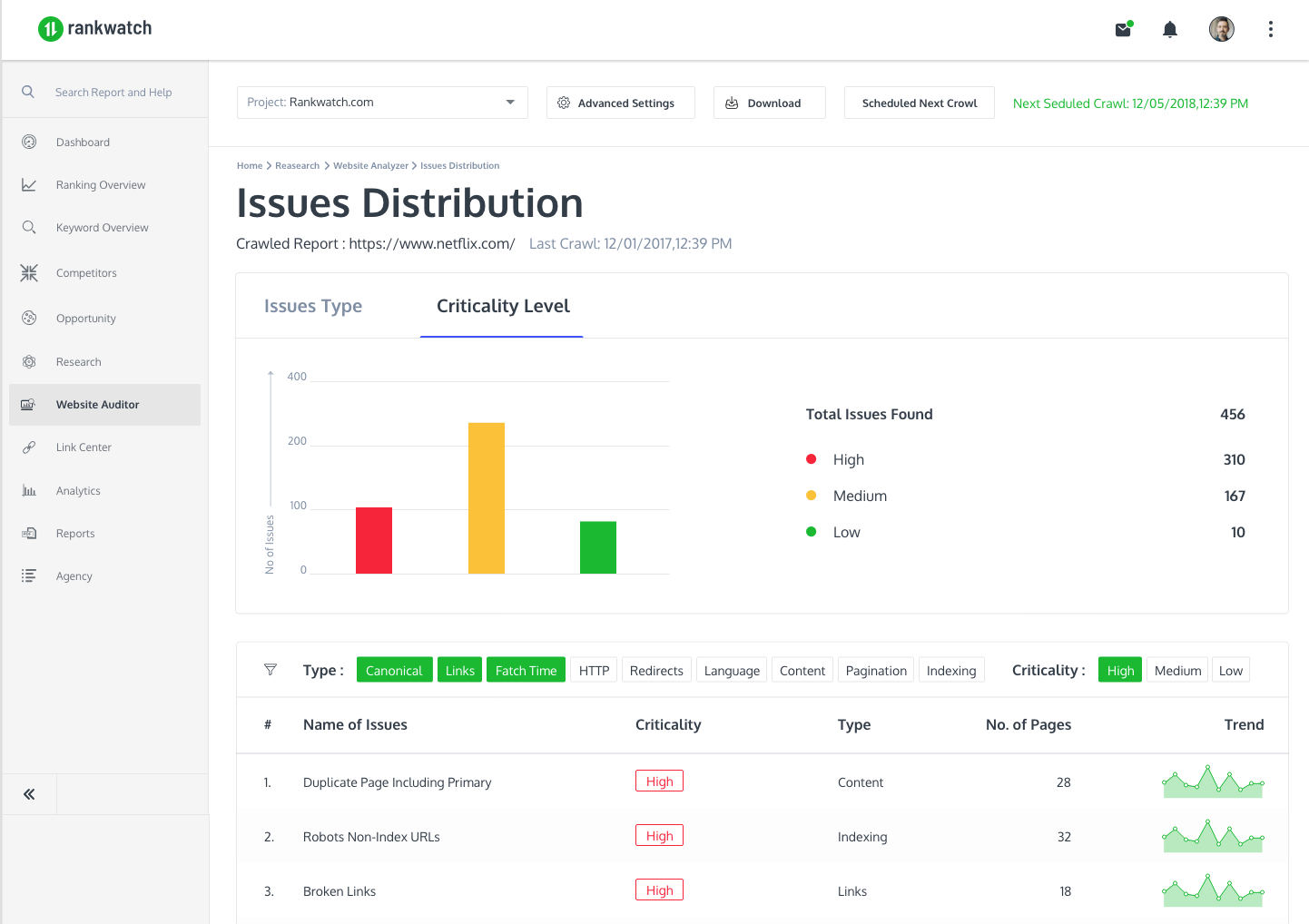 Hidden Keywords — Identify and optimize keywords that you're already smart enough to use to bring you traffic but just don't realize it!
Competitors — Discover who your organic and paid competitors (enemies) are. You can then compare your keyword to theirs and check exactly who is dominating in the market.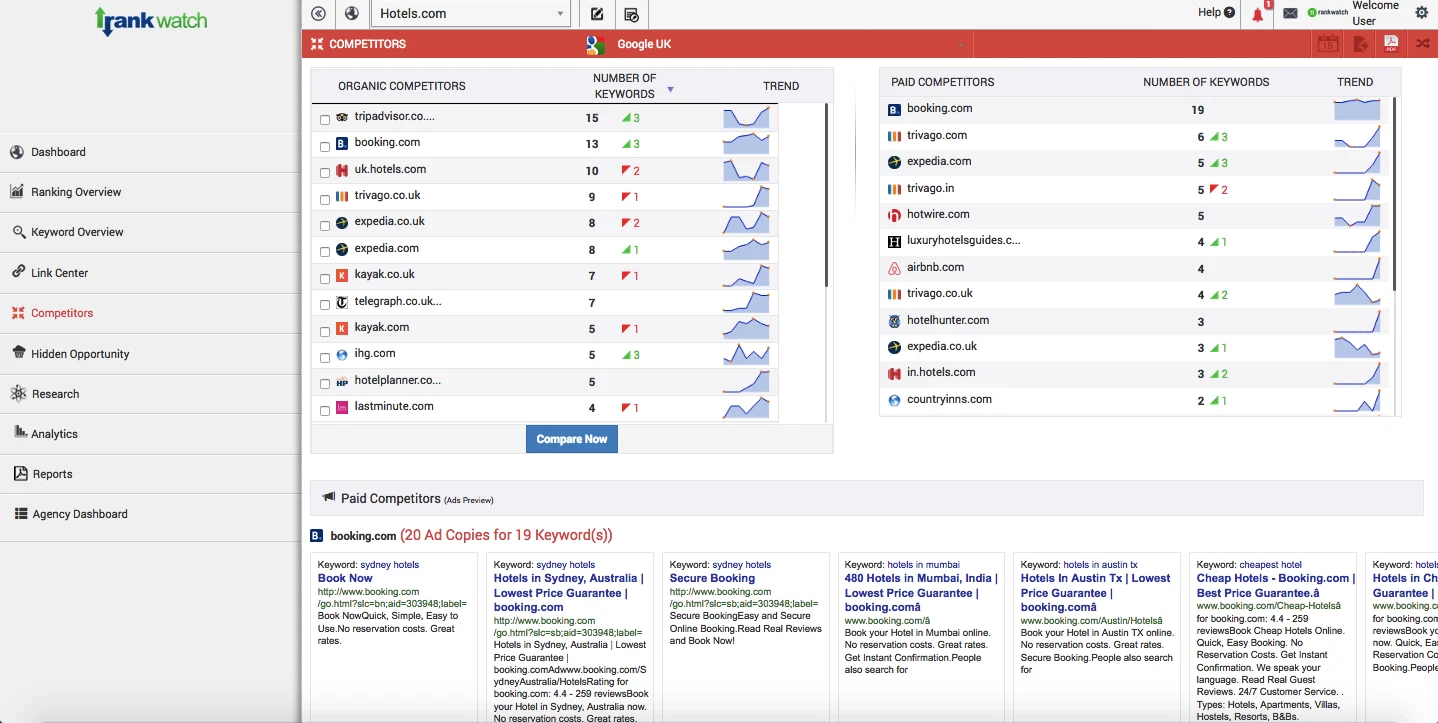 Backlinks Analyzer — Within seconds, display backlinks by parameters like Newly Added Backlinks and its trend, Active & Deleted Links, Referring Domains, Most used anchor text, Site Wide Vs. Non Site Wide, and more.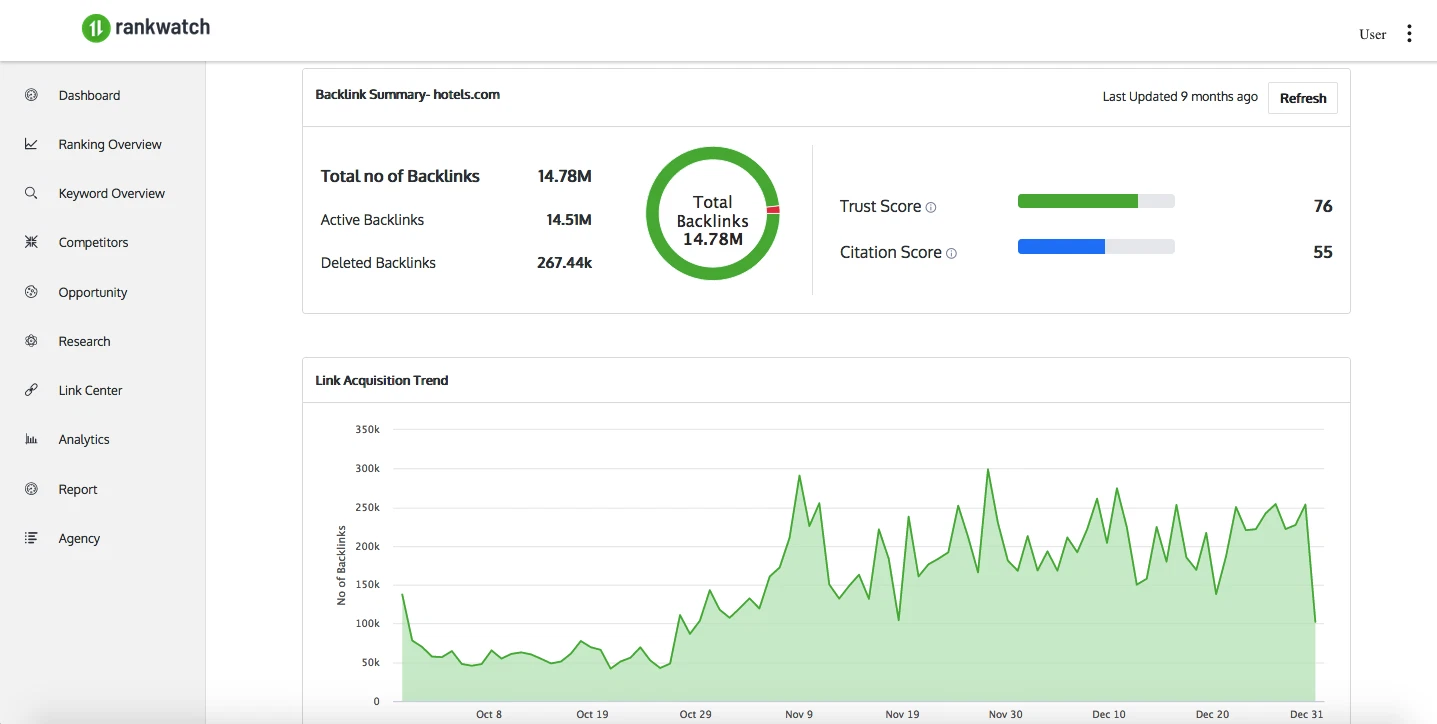 CEO/Agency Dashboard — Gain a bird's-eye view on everything under your management. Understand the drivers of profitability and perform forecasting on various scenarios and measure your performance using the correct checkpoints.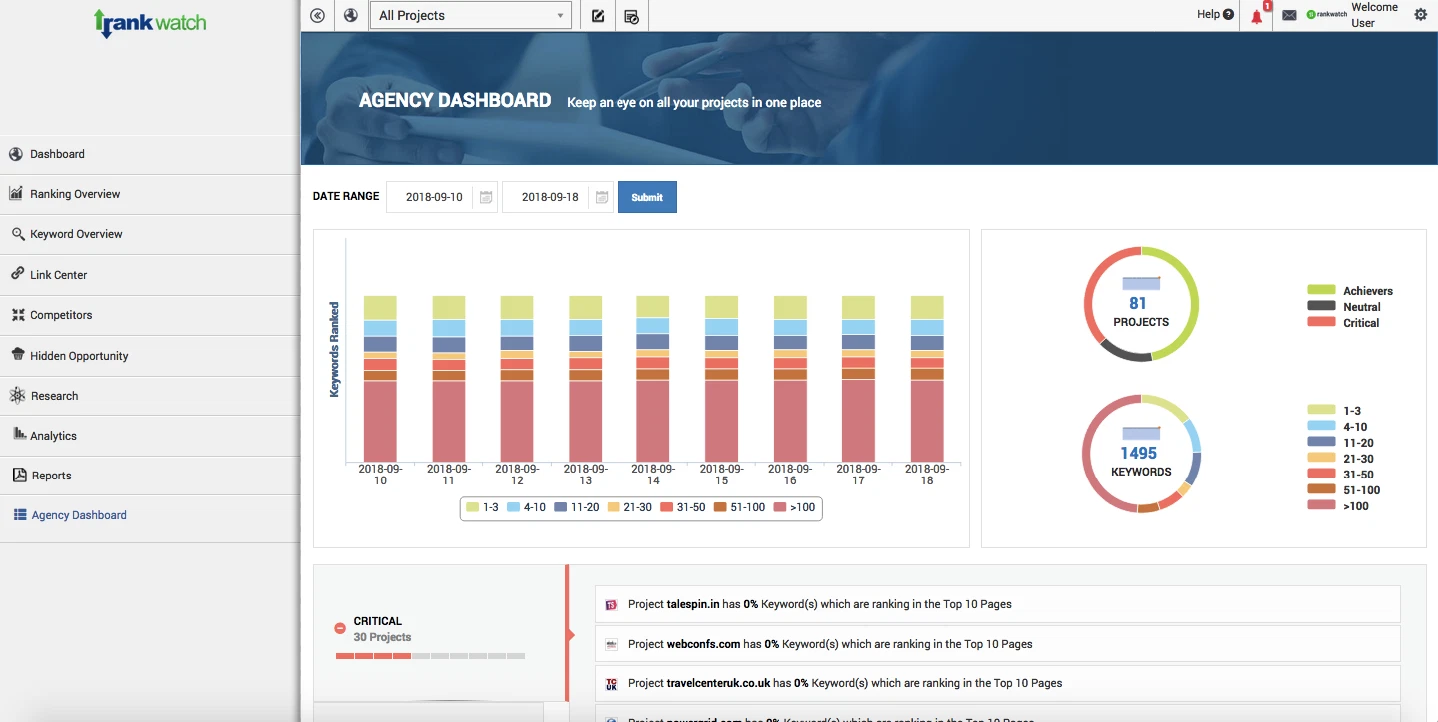 We know how much Sumo-lings love SEO tools, so we went after RankWatch hard.
And after months of sending edible arrangements, RankWatch finally caved.
RankWatch created a special AppSumo Plan, which includes:
400 keywords per week position tracking OR 100 keywords per day position tracking (With daily keywords tracking, rank calculations are done every day and a report is published by EoD. And in weekly keywords tracking, rank calculations are done once across the week and a report is published every Sunday. There is no fixed day of calculation, and it would be randomly picked by the system. If you need exact measurement of the rank, you should opt for daily ranking plan.)
10,000 pages audited and crawled per month
1,000 backlinks per project
200 queries per day, 200 results per report for keyword research
White label interface on your own domain
Advanced reporting (fully customizable and schedulable white label reports)
Unlimited automated alerts
Analytics and Google search console integration
If you were to put a price tag on this custom plan, it would read $588 per year.
However, Sumo-lings can steal lifetime access for just $49!
Start tracking your SEO performance now!


RankWatch was created for one reason: to solve all the SEO issues agency owners face.
The creators wanted everyone to be able to handle SEO themselves without the need to hire outside help.
Through RankWatch, you will save a lot of time, have the ability to track your progress, and get the useful insights you'll need to do SEO better.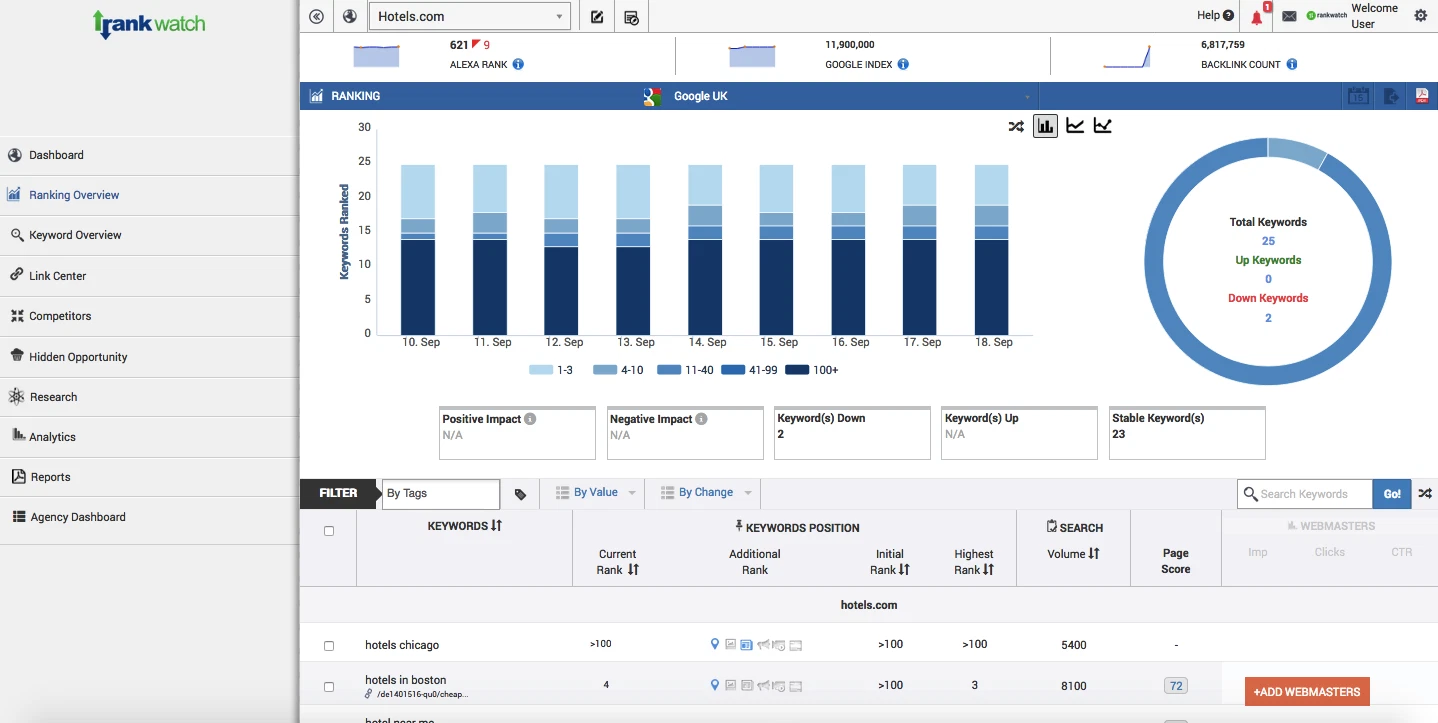 Listen up.
If you're not tracking progress and data, you can't create winning digital marketing strategies.
So make the right decision, and start using RankWatch to analyze your SEO performance.
Get lifetime access to RankWatch for $49 now!
P.S. Secure your seat for the RankWatch webinar on October 5th at 11am CDT.
P.P.S. Want to see how the features work before the webinar? Check out these YouTube videos: RankWatch Features Demonstration
I love it 🎶
Market
Homepage
Status
SELLING
TLDR
Create strategies based on traffic source, backlinks, keyword suggestions, and competitors
Get a bird's-eye view of everything under your management
Manage campaigns and analyze data movements in one dashboard
Use a best-in-class website analyzer to see what you're doing right and wrong
Related deals