Newoldstamp will help you to create a Gmail signature online for free. Our intuitive and easy-to-navigate online generator allows you to build personal
Create beautiful email signatures that drive traffic with NEWOLDSTAMP
NEWOLDSTAMP is an email signature generator designed to give emails a personal touch, drive traffic, and serve as a new marketing channel.
Using easily editable NEWOLDSTAMP templates, you can whip up attention-grabbing signatures within minutes without any dev help. (Your developers thank you in advance.)
And you can edit your signatures at any time, as many times as you need to.
These new and improved signatures will feature your beautiful face, contact/job info, social profiles, marketing banners, CTAs for scheduling, and disclaimers!
Yes, you read right. You can add marketing banners. Now you'll have a way to add promotional banners, sales and offers, company news, or upcoming events.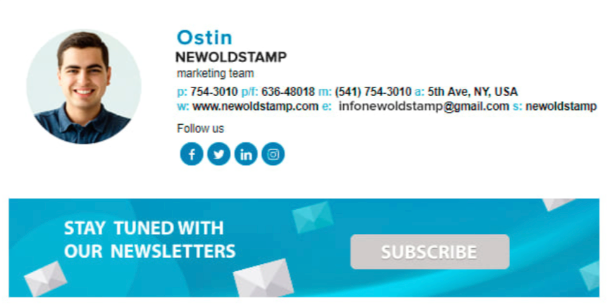 I dare you to tell me you're not going to subscribe to this newsletter.
NEWOLDSTAMP signatures are HTML-coded so they will work with every major email client and across platforms.
All signature creation and customization is done through a cutting-edge web-based platform. That means no more installing extensions, applications, or additional software.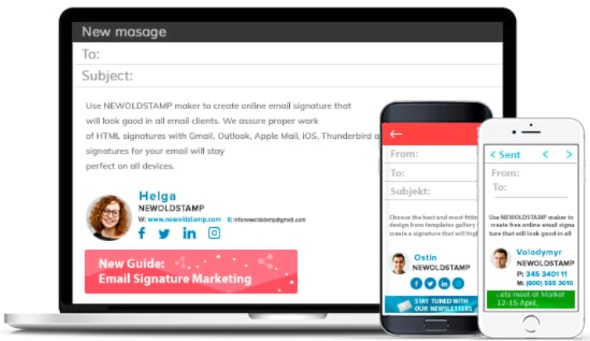 NEWOLDSTAMP makes it easy for businesses to drastically improve their brand identity.
In one place, you can create and manage your team's email signatures. You'll be able to edit fonts and colors, resize/reshape photos and logos, and choose which fields to add or remove so your team looks cohesive and official.
You'll be able to design master signatures for each department that can be easily edited — just send employees a link and they can quickly add any info needed.
You can even apply the auto-update feature to change banners and logos/photos with just a few clicks.
At the moment, businesses and individuals are captivating their email readers with their NEWOLDSTAMP signatures.
And now, you can too thanks to a special AppSumo NEWOLDSTAMP Plan that comes fully loaded with:
Access to all signature templates
Full access to email signature generator
Create signatures by uploading a file with contact details
Invite others to create their own signature
Automatically update banners in all signatures
No NEWOLDSTAMP branding on signatures
Usually, you'd be coughing up $276 a year to use this unique plan.
But uh, huh, honey. Today, you can get lifetime access for just $29!
Plus, you can stack up to 3 codes.
When you stack that third code, you will get an analytics feature to track signature clicks, the ability to add more departments and divide signatures into segments, and the ability to invite other admins.
Whether you're getting 1 code or 3, you have to do it before we run out!
Transform your email signatures while we still have codes!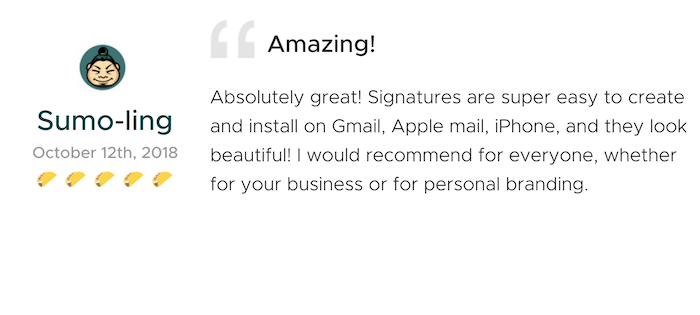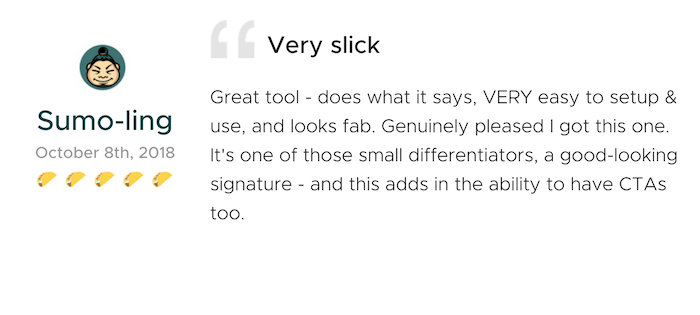 NEWOLDSTAMP knows that you want more control over your signature than what other companies offer.
That's why they have worked hard to bring you the most flexible templates on the market so that you can customize them to fit your requirements.
You'll also have central management that allows you to create and edit multiple signatures simultaneously with a master layout. (The other tools won't give you this.)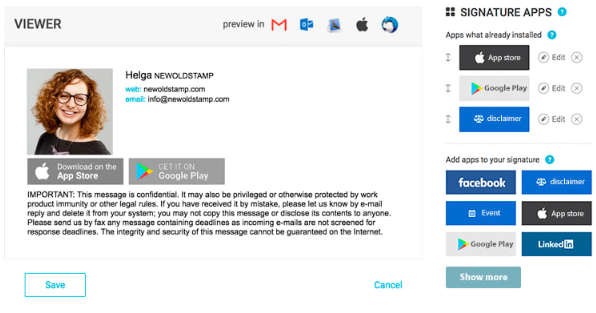 Your email signature gets viewed (or let's be honest, ignored) countless times every day.
Don't waste a golden opportunity to promote your company, brand, and yourself.
Hurry up and grab lifetime access to NEWOLDSTAMP for just $29!
I love it 🎶
Market
Homepage
Status
SELLING
TLDR
Create eye-catching email signatures in minutes
Turn your email signature into an marketing machine with custom banners
Design master templates and manage your team's signatures
Best for: Brand building and marketing
Related deals