DesignWizard: Wonderfully Simple Graphic Design Software
DesignWizard is a Wonderfully Simple FREE Graphic Design Software. Create Stunning Content in Seconds! Unleash Your Creativity. Become a DesignWizard NOW!
Design Wizard is an online graphic design software that helps you create high-quality images in minutes.
Design Wizard's intuitive and easy-to-use interface lets you quickly whip up graphic images for marketing campaigns, social media ads, invitations, business cards, flyers, and so much more!
With a library of 25,000 image templates and 1M+ premium images, Design Wizard has everything you need to tackle any online or print project. (All images have been licensed for commercial use — so no copyright complications for you.)
Design Wizard's library menu separates images into easy to find categories like icons, frames, backgrounds, logos, effects, etc.
Every element in these second-to-none image templates are editable. You can change or upload backgrounds, images, text and colors. You can also add your logo, change fonts, or include a personalized caption.
The beauty of Design Wizard is you don't need to be a pro to create amazing images. With professional templates and a feature-rich editor, anyone can get the job done.
But what if you need even more advanced editing powers? Well, Design Wizard allows you to make your design even more personalized with features such as flipping, transparency, saturation, tint, filters, and much more.
As soon as you finish your masterpiece, you can download it as a PNG or JPEG file, get fancy and instantly share it on social media, or schedule it using Design Wizard's Buffer, Hubspot, or Marketo integrations.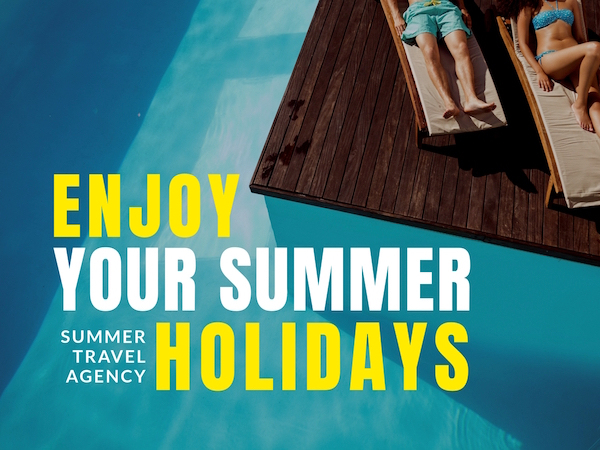 Businesses are building up their brand identity thanks to the images they are creating with Design Wizard.
And now, you have an opportunity to jump on the branding bandwagon with the Design Wizard Pro Plan, which includes:
60 design credits per month
Access to 1M+ premium images and 25k professionally designed templates (videos not included)
Magically resize your designs
Set color palettes and add custom fonts
Create a folder of favorite images
Integrations with HubSpot, Marketo, and Buffer
Share your images instantly
Upload your own fonts and images
Integration with Pikwizard
Usually, this plan goes for $120 a year. (And $120 is modest. It's really more like $720 when you factor in the $60 worth of images and templates you get every month!)
But, right now, you can grab lifetime access for just $49! It's worth that for lifetime access to just the images and templates alone!
You can also stack up to 3 codes to increase your monthly credit allotment!
Hurry, your window of opportunity is closing!
Start creating stunning designs now!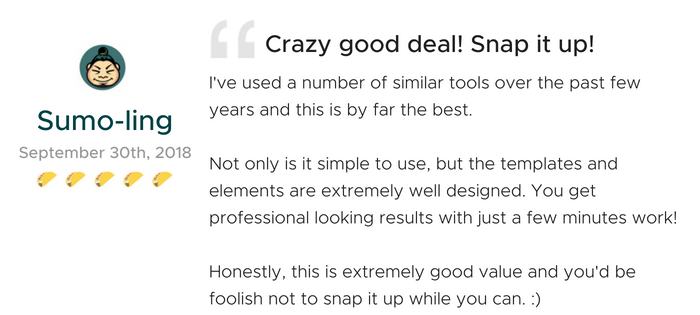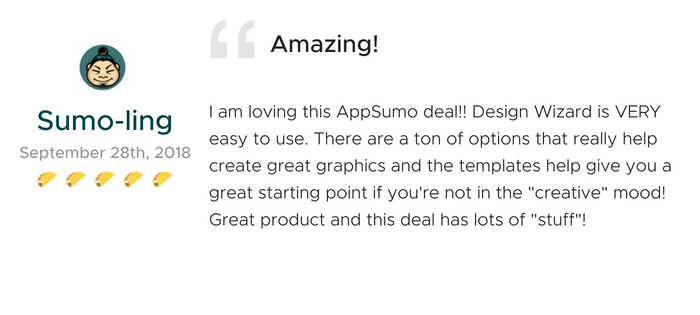 Another fantastic feature: Design Wizard lets you share any design you create as many times as you want!
That's right. Everything you create can be used over and over. If you wanted to do that with the other guys, you'd have to buy a multi-use license (typically $10-20 per design) or watch them slap a watermark on it after 24 hours.
Design Wizard believes that everyone should have the opportunity to create amazing designs regardless of whether they have the chops for it or not.
And we believe that Sumo-wizards should get a massive discount on their spectacular product.
So get your code while you still can!
Step up your graphic image game with Design Wizard now!
P.S. If you have questions or want some useful tips, check this out: Design Wizard FAQ and tutorials.
I love it 🎶
Market
Homepage
Status
SELLING
TLDR
Quickly create graphic images for marketing campaigns, social media ads, invitations, business cards, and more
Gain access to a library of 1M premium images and 25K professionally designed image templates
Download, share, or schedule image designs
Best for: Entrepreneurs, Marketers, and Visual Content Creators
Related deals