Book Like a Boss - Build booking pages for meeting
Book Like A Boss is an all-in-one solution for scheduling appointments and selling your services online.
Book Like A Boss (BLAB, for short) lets you sit back and get paid by helping you create your own booking page with zero tech know-how.
All you have to do is choose your page name, set your schedule, list your products and services, and set a payment method.
Whether you're selling physical products, digital items, or your skills via project-based or time-based jobs, Book Like A Boss makes e-commerce easy.
BLAB helps you quickly get paid via PayPal, Stripe, or Square. And unlike that one friend who's "not hungry" but steals all of your fries, BLAB never takes a cut — your sales belong 100% to you.
Hats off to half-off! Book Like A Boss helps you show your customers some love, with a coupon feature that lets you offer discounts and specify expiration dates and number of uses.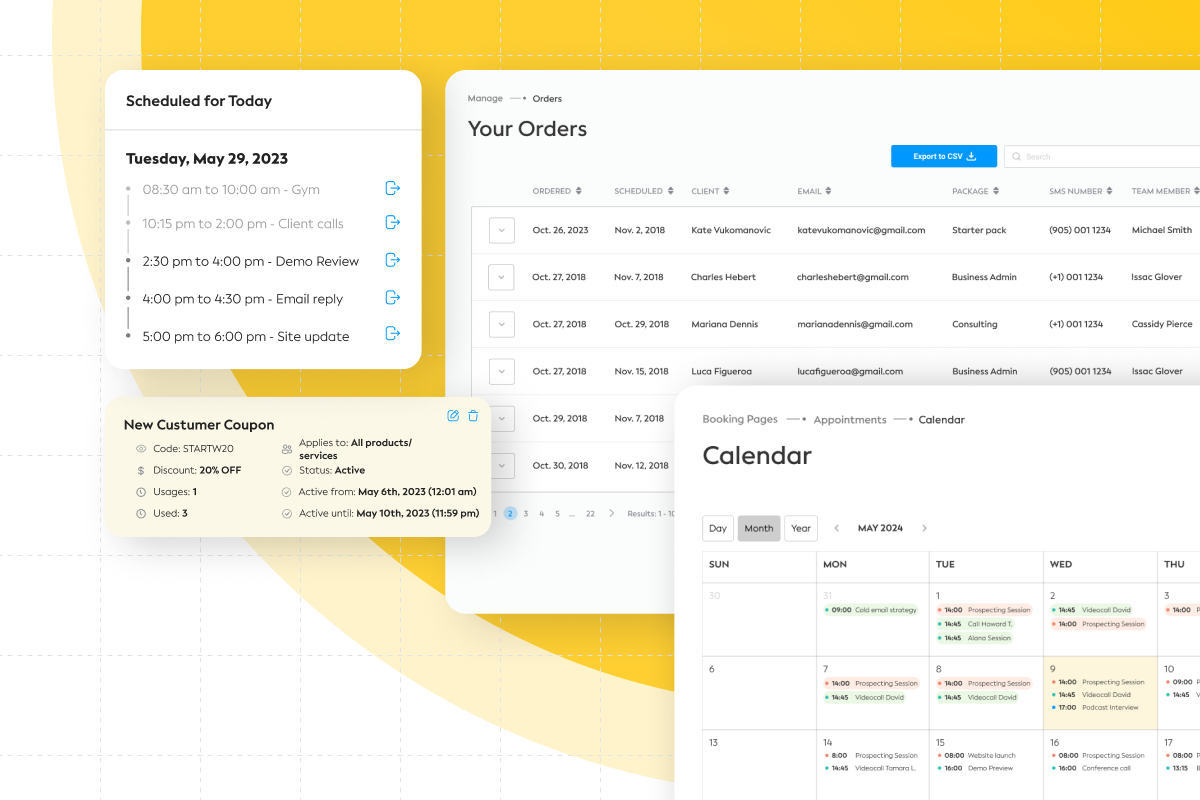 It's a breeze to manage your orders with BLAB's simple at-a-glance dashboard.
In less than ten minutes, you're on your way to taking names and kicking butt at whatever you do!
Spare yourself from giving the same old sales pitch.
On your landing page, you'll be able to welcome clients with an introduction to what you do and add contact info and links to your social media pages.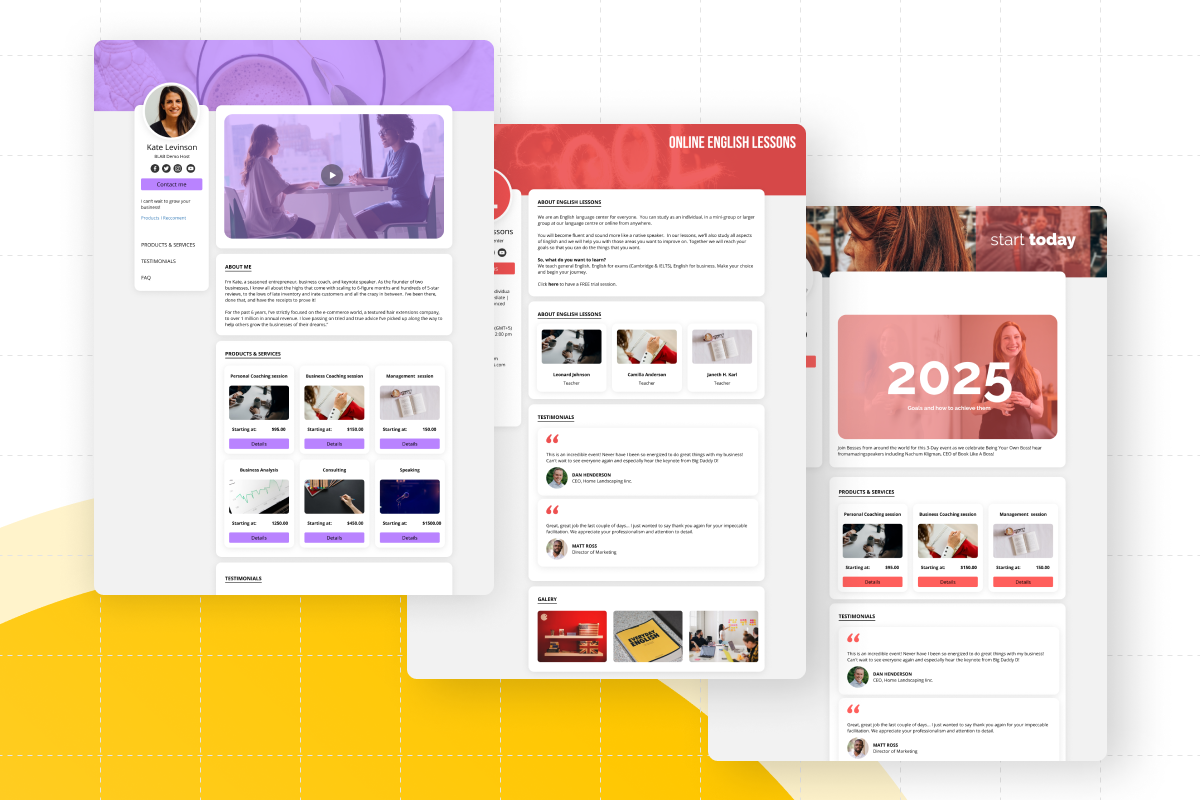 Book Like A Boss lays out everything your client could need with a description of your services and pricing and a calendar of your available dates and times.
BLAB's calendar does all the work by syncing to your existing calendars (Google, iCal, Outlook, Exchange, etc.) and then sending bookings back to that external calendar so you're not constantly switching between programs.
You can set a specific availability time for specific services or just set a global availability for everything ("I'm not always there when you call, but I'm always on time.").
Plus, Book Like A Boss automatically adjusts time zones for clients around the world so you can be a boss around the world (BLAB is also available in English, French, German, Spanish, and Dutch).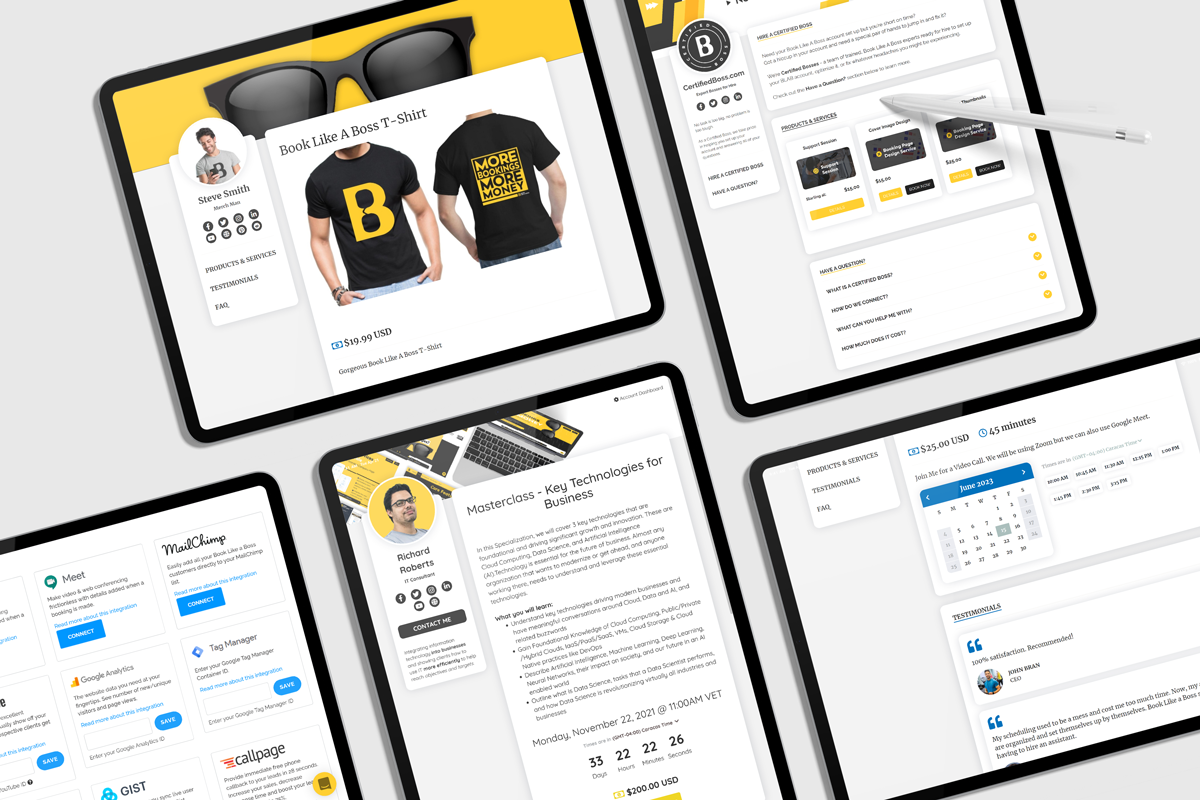 And no-shows and late-shows are no problem thanks to booking and reminder emails from Book Like A Boss.
You can specify the frequency of reminders (up to five!) whether it's through email or text and even select up to five additional recipients for reminders.
You'll also be able to customize the color and text of your emails to match your brand and style.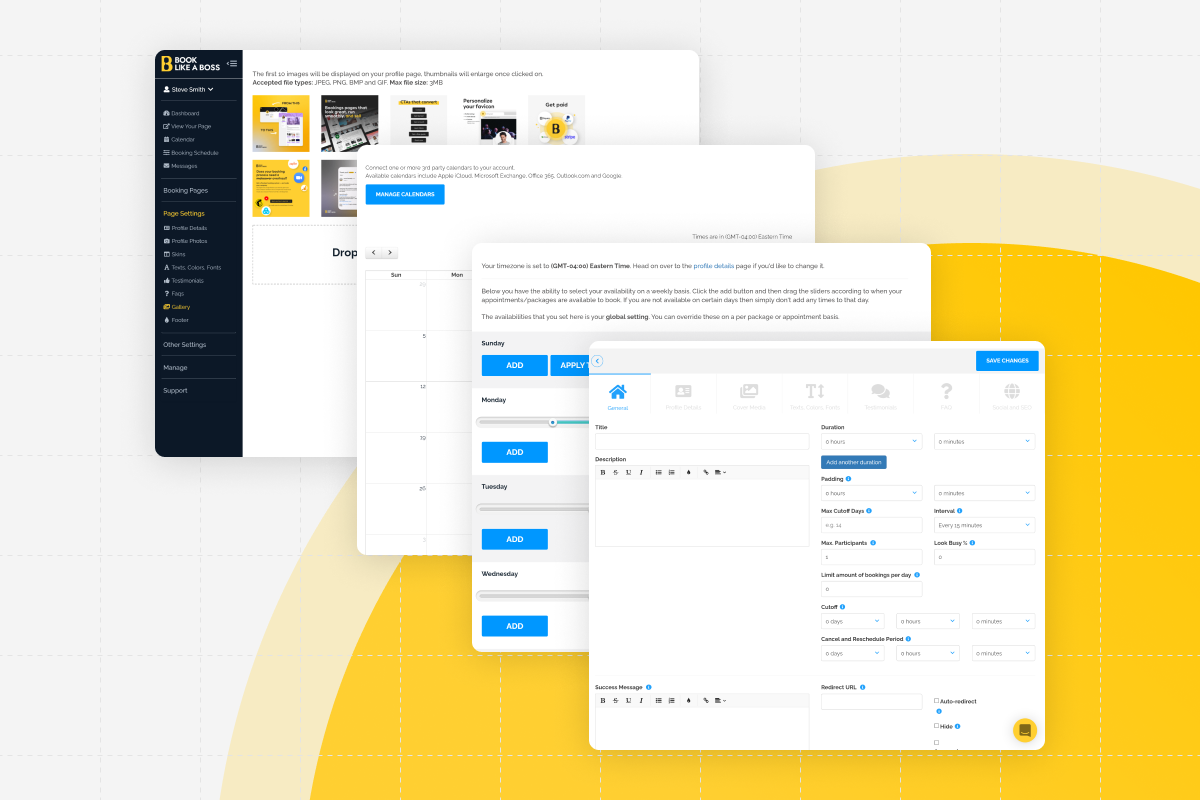 Trainers, bakers, movers and shakers, freelancers, and entrepreneurs use Book Like A Boss to leave scheduling clients on autopilot.
If meeting with clients involves email tag and chasing people down for fees, you're doing the wrong kind of running. The BLAB AppSumo Cappuccino Plan and the BLAB Latte Plan help you run things the right way.
Check out this break-down of each plan: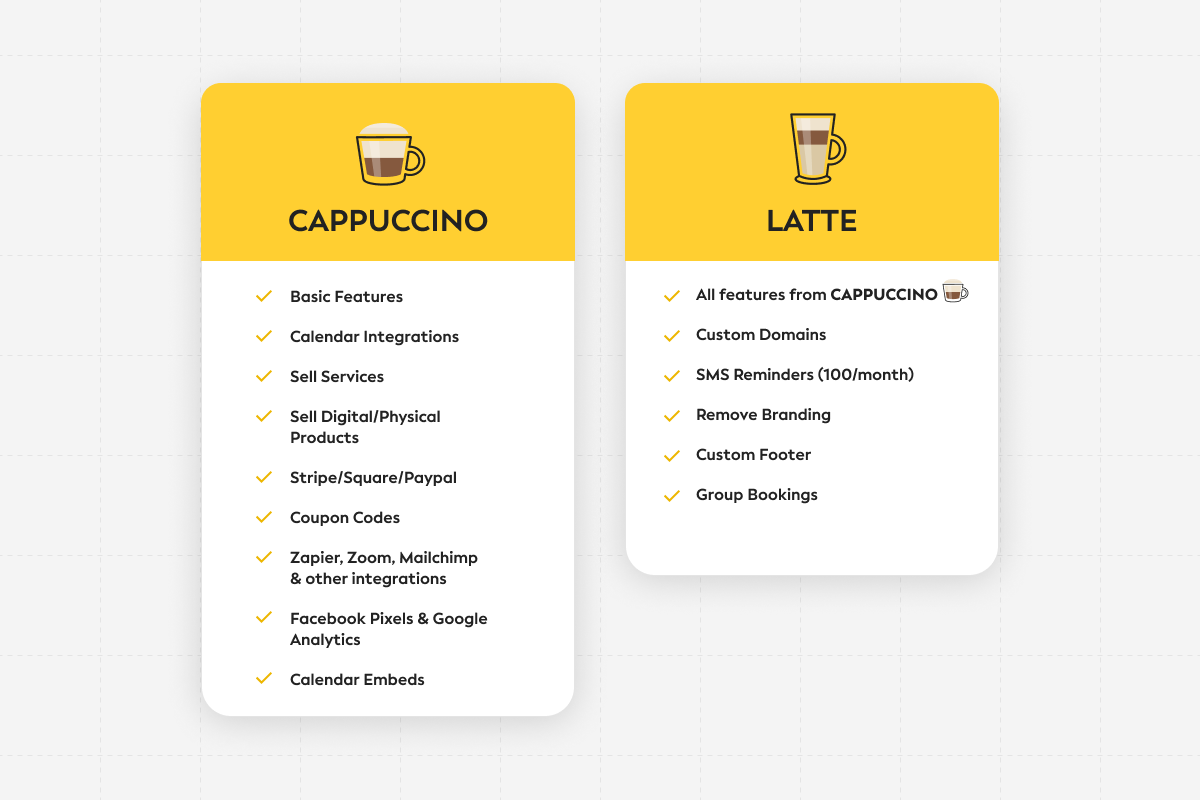 If you're good at something, never do it for free.
Other landing page software requires way too much work to use — time you could be spending on your actual products and services.
Only Book Like A Boss gives you everything you need to close the deal within minutes.
Plus, free alternatives don't give you support like 24/7 chat, a members-only Facebook group, and over 50 video tutorials to get you started.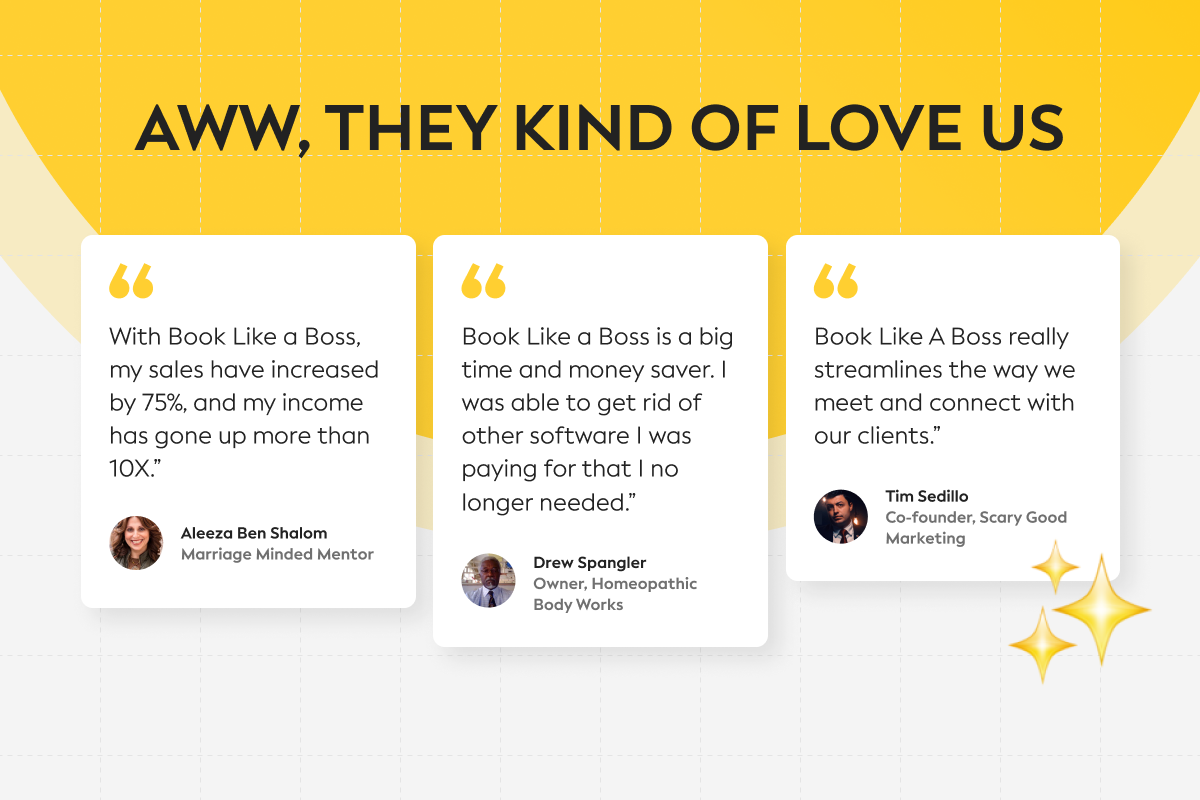 Being your own boss means making your own decisions, setting your own hours, and marching to the beat of your own drummer (♫ Who run the world? You. ♫).
But it doesn't have to mean going through the tedious booking process alone.
P.S. Learn how to use Book Like a Boss like a pro! Click here to watch the demo & walkthrough.
Related Blog Posts:
undefined
One Year Subscription to Book Like a Boss
GDPR Compliant
Purchase 1 code for Cappuccino & 2 codes for Latte
60-day money back guarantee, no matter the reason
I love it 🎶
Market
Homepage
Status
SELLING
TLDR
Best for: Anyone who wants to eliminate scheduling emails and service selling
Avoid no-shows and late-shows with automated reminder emails
Sell unlimited products and services without losing a cut of your sales
Create an engaging landing page for your products and services with pricing and availability
Related deals